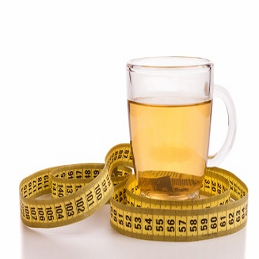 "Youthin" ™ Weight Loss Plan
Formulated by Dr. Bill Miller, B.S, M.S, PHD.
As with any diet, it is recommended you consult with your physician before starting. Also, you should have the proper mindset to follow through. Diets don't fail. People fail to follow the diet plan.
The focus of this program is high protein, low carb and low fat.
Holy Tea is the Key!
Bring 1 quart of water to a boil and remove from heat. Place 2 of your favorite tea bags (Lipton, etc.) and 2 Holy Tea tea bags in the water. Cover and steep at least 2 hours. Discard the other tea bags, but leave the Holy Tea tea bags in the water and pour the tea onto a container. Fill with water to make a half-gallon of tea. You may add sweetener and lemon if desired. Drink at least 8 ounces after your evening meal. You may also drink about 4 ounces with breakfast and lunch.
Tea intake should be adjusted to each individual since it may result in more frequent bowel movements. Drink more or less Holy Tea as needed.
PILL SCHEDULE
10:00AM and 3:00PM
Take the contents of individual pack.
Each pack contains:
1 tan capsule
1 brown capsule
1 brown tablet
1 gelatin capsule (fat burner)
After Dinner
Drink a cup of tea.
**After you reach your desired weight, we have a maintenance program that will help you maintain your weight and overall wellness.
Average weight loss on the Youthin program is 10-15 pounds per month. That is considering you eat the suggested foods and take the pills as directed. The dose pack of pills is designed to be taken twice daily, however, each individual is different and may have to adjust the normal application. It may be advisable to take one (1) dose pack daily until your system adjusts to the program. If you choose to start with 1 pack daily, you may wish to take the two capsules (metabolism booster and multivitamin) at the scheduled time (10AM in the morning and take the other two pills (fat burner and appetite suppressant) at the afternoon scheduled time (3PM). If the pills make you a bit hyper, you may eat a small snack before taking the pills. If the original four-pill pack is too strong for your system, ask us about a milder pack. It has the same ingredients as the original pack, but in a milder form.
Until now no one else has put together a plan quite like this!!
What have you got to lose?
To be overweight is unpleasant. To the unhealthily overweight, i.e. OBESE, is physically uncomfortable, emotionally painful and hazardous to one's health.
There is no need for this!!
This plan is a unique combination of the following herbs:
GINSENG (SIBERIAN)
Helps the entire body adapt to stress. Increases capillary circulation in brain. Used for exhaustion and weakness. Aids digestion and promotes longevity.
WHITE WILLOW BARK
Helps relieve pain, lowers fever. Helps relieve symptoms of headache, arthritis, rheumatism, and bursitis.
FO-TI
Rejuvenates endocrine glands, which in turn strengthens the body. Prevents premature aging. Excellent for mental depression. Enhances the memory. Lowers cholesterol.
CHOLINE
Controls cholesterol buildup. Helps regulate liver and gall bladder. Lowers blood pressure.
LICORICE
Used for hypoglycemia, adrenal glands and stress. Decreases muscle spasms. Reduces pan from ulcers.
POTASSIUM
Helps prevent hypertension. Helps prevent strokes. Helps lower blood pressure.
VITAMIN B-6
Helps maintain the health of the central system. Alleviates nausea. Aids in weight control.
BUCHU LEAVES
Helps digestive disorders. Helps relieve inflammation.
CAYENNE PEPPER
A remedy for colds, flu, headaches and indigestion. Improves circulation. Helps prevent heart attacks and strokes.
ASTRALAGUS
Improves digestion. Strengthens immune system. Promotes healing.
GUARANA
Used in the treatment of migraines. Helps relieve nervous headaches. Helps clear urinary tract infection. Increases energy level.
GARCINIA CAMBOGIA
Curbs appetite. Inhibits the synthesis of fats and cholesterol (Blocks 1/3 of fat intake.)
CHROMIUM PICOLINATE
Builds muscles, reduces body fat. Speeds would healing. Lessens chance of infection. Improves glucose tolerance. Refuses fat and cholesterol deposits.
LECITHIN
Helps in the recovery of memory loss. Reduces cholesterol. Helps control excess bleeding. Aids anemia and muscle weakness. Improves chemical brain activity.
CRANBERRY EXTRACT
Good for kidneys, bladder and skin. Helpful for infection of the urinary tract.
PHOSPHATIDYLSERINE
Promotes brain cell function. Helps improve memory loss.
INOSITOL
Artery hardening retardation. Has a calming effect. Aids in cholesterol reduction. Promotes hair growth. Prevents eczema.
CORNSILK
Acts as a diuretic. Aids the bladder, kidney and small intestine.
OTHER INGREDIENTS: Persimmon leaves, Malva leaves, Marshmallow, Holy thistle, Blessed thistle.
IN A BASE CONTAINING: Tyrosine, Royal Jelly, Propolis, Boron, Aloe, Yerba Malt, Melissa, Fennel Seed, Kola Nut, Acidum Acetylaslicyum Acid, Primrose, Mexican Wild Yam. Guto Kola, Caraway Seed, Vanahyle Sulfate, Evening Primrose Oil, Dong Quai, Black Cohosh, HCL Betaine, Pancreatin Ginger, Carnltine.
FOOD SUGGESTIONS
BREAKFAST
1) Cereal with skim or low fat milk. (Any cereal except sugar-coated. Bran cereals are best.)
2) Boiled or poached egg
1 slice wheat toast
1 banana
Beverage (Holy Tea or other tea, coffee w/low-fat or skim milk and sweetener if desired.)
3) 1 slice of wheat bread with peanut of other nut butter
1 banana
Beverage
LUNCH
1) Chicken Breast or Fish (baked or broiled), or Chicken or Tuna Salad made with non-fat mayonnaise
Garden Salad w/non-fat dressing
Vegetable of your choice (except white potato). Keep corn or peas to a small portion
Beverage (Water, Holy Tea or coffee)
2) Deli Sandwich (Chicken, Turkey, or Tuna on Wheat Bread)
3) Chicken Breast or Strips on a small portion of rice (brown is best) with green peas or other vegetable.
4) Vegetable Plate
(You should try to consume all bread products for breakfast and lunch and limit them at dinner.)
DINNER
1) Soup of choice with crackers. (low/non-fat)
2) Soup and Salad w/non-fat dressing
3) Tuna or Chicken Salad (as above) on a Garden Salad
4) Low-fat Cottage Cheese on Tomato or Garden Salad
**Keep sodium under 1000mg when using canned or packaged soups (Check label for serving size and sodium.)
SNACKS
Fruits, vegetables, light popcorn, unsweetened cereal, nuts (peanuts, almonds, pecans and sunflower seeds), no sugar added juice.
It is recommended that you eat no more than 2 fruits daily (Banana should be one for the potassium.)
WATER IS AN ESSENTIAL PART OF ANY DIET. YOU MAY DRINK ONE CARBONATED BEVERAGE PER DAY AND ONE OR TWO CUPS OF COFFEE OR TEA (This is in addition to your Holy Tea.)
BREAKFAST
A bowl of bran cereal and a banana with skim milk
LUNCH
Make chicken, turkey or tuna salad, use fat-free mayonnaise or salad dressing. Pickles, celery or chopped apples may be added. You may eat crackers (low-fat crackers are suggested).
DINNER/SUPPER
Eat the soup of your choice. You may use home-made, canned or packaged. You may eat crackers (low-fat crackers are suggested).
ALTERNATIVE FOOD PLAN
This is a recommended food plan. If you become discontented with this plan or don't want to lose as much weight, watch fat intake and eat healthy foods. It is important to eat breakfast. Plan your larger meal for lunch. If you are not hungry at night you do not have to eat.
SNACKS
Apple slices, carrots, celery, broccoli and cauliflower can be eaten throughout the day. Snack on popcorn at night (without butter). Eat snacks only as needed or wanted.
DRINK AS MUCH WATER AS POSSIBLE.
APPLE CIDER VINEGAR
Mix 1 tablespoon of apple cider vinegar with 6-8 ounces of water or grapefruit juice. You may add 1 tablespoon of honey. Drink approximately 30 minutes before lunch and dinner. This is a good fat burner and has other health advantages.